14 May

Case Study – Oakland Athletics Upsell Season Tickets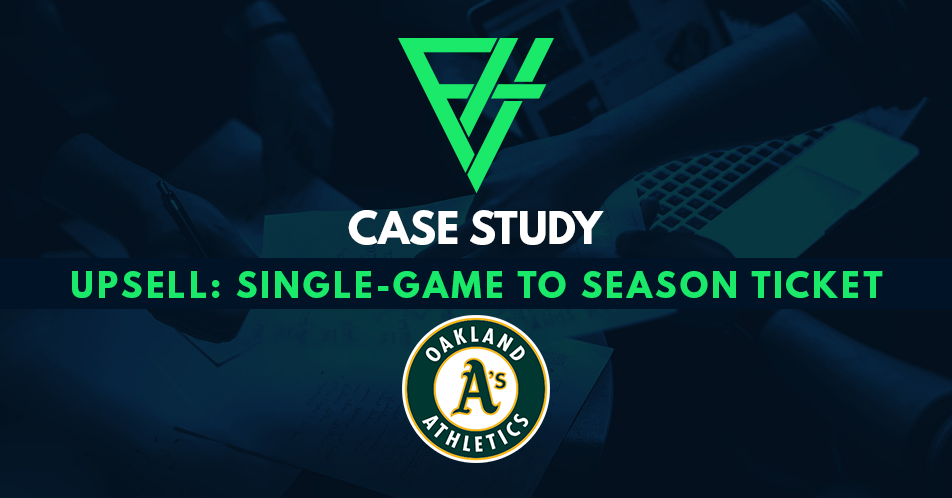 Full House Solutions Partners with Oakland Athletics to Upsell Single Game Buyers
Return on Investment: 19 to 1
The Goal:
Upsell past single game buyers into a season ticket package for the 2018 season.
The Preparations:
The Oakland Athletics provided a list of approximately 2,700 past single game buyers. The Athletics had limited success connecting with these customers via emails and phone calls.
They worked with Full House Solutions to send a post card with a personalized jersey, benefits of being a season ticket member, and assigned rep's name, phone, and email address. Each recipient was offered two free tickets to a game.

Purchases:
35 Season Ticket Packages
Return on Investment:
19 to 1
OAKLAND ATHLETICS CONTACT: DANNY ROACH